Life News, Events, Entertainment, Lifestyle, Fashion, Beauty, Inspiration and A Little Bit Of Gossip!
Monday, 28 April 2014
President Goodluck Jonathan on a condolence visit to VP Sambo yesterday.
The immediate younger brother of Nigeria's Vice President, Namadi Sambo has died in a ghastly road accident in Abuja, Nigeria's capital.
The VP's brother, Sabo Sambo died on Sunday when his vehicle veered off the airport road in Abuja. The car hit a tree before exploding and instantly killing the former pilot according to eyewitnesses.
Mr. Sambo was a pilot in defunct Nigerian airways, he listed his expertise as flying Boeing 737 aircrafts according to his profile on linkedin. He later became the CEO of Manyata Engineering Services Ltd an aviation consultancy business he started 7 years ago.

The VP had just returned from a trip to Tanzania, tonight he received President Goodluck Jonathan on a condolence visit.
In 2012, President Jonathan younger brother, Meni, also died of an undisclosed ailment in Abuja.
Posted by

Omo Nwabunike
at 09:17
No comments:


Sunday, 27 April 2014
No surprise  for sharing, she's got the body. Very nice 
My pretty and gorgeous friend. Yummy mummy
Well, this is quite a turnaround – and we could not be more delighted.
Last week, it seemed terminally-ill cancer teen Stephen Sutton was just hours away from death when he posted a 
heartbreaking final farewell
 on Facebook.
However, he today revealed his health has taken a turn for the better after he 'coughed up a tumour' – and he says he's feeling 'fantastic'.
Describing the last week as 'pretty unbelievable', Stephen told his followers the latest turn in his tale had been the 'most bizarre and fortunate twist yet'.
Posted by

Omo Nwabunike
at 19:20
1 comment:




In a recent interview with Yes! Magazine Harrysong was  quoted as saying 
his parents are siblings, after it was published 
. Harrysong released a statement denying he ever made the comment. The magazine editors have now released their own statement insisting that he did say it.
Our attention has been drawn to a very disparaging comment from Harrysong, an up and coming artiste over an interview we conducted with him at Kcee's Omole Phase 2, Ikeja, Lagos home. 
As a responsible medium, Yes International! had wanted to ignore him and his deliberate act of mischief. But on a second thought, we decided otherwise, because in our considered opinion, it will be suicidal to disregard the young man's insinuations and cheap blackmail. However, we are also not unaware of Harrysong's ignorance and this again is a restraining factor on our side. Continue reading 
Posted by

Omo Nwabunike
at 17:11
1 comment:



Oh wow. she is looking really fresh and young more of the natural colours  please Toke. She shared these photos on her page.

Posted by

Omo Nwabunike
at 15:17
1 comment:




According to a report by 
Punch
, the UK and US government have joined the search for the 234 abducted schoolgirls from the Government Girls Secondary School, Chibok, by Boko Haram men.
On Friday April 25th, the British Foreign Secretary, William Hague, said the UK had begun talks with Nigeria over the incident. (Some mothers of the abducted school girls pictured above)
"The appalling abduction in northern Nigeria on April 14 is a stark reminder of the threat of sexual violence faced by 

women

 in conflict prone areas. I am very concerned that the majority of the girls are still missing. I spoke to Nigerian Foreign Minister, Wali, about this case on 18 April, and we are talking to Nigerian authorities about how best to assist in their efforts to secure the girls' release and bring those responsible to justice." Hague said. Continue...
Posted by

Omo Nwabunike
at 14:51
No comments:


What a story, after all he did to Edo state, according to
saharareporters.com
Nemesis may have finally caught up with ex-convict and former Governor of Edo State, Lucky Igbinedion, as he has lost over N3.3 billion to Venezuelan fraudsters, in a deal that bears all the marks of a classic 419 scam, PREMIUM TIMES can authoritatively reveal.
Court documents seen by PREMIUM TIMES also suggest that Mr. Igbinedion may be insolvent, as two US-based law firms have walked away from a $600 million lawsuit he instituted against the alleged mastermind and the Venezuelan state owned oil company, Petroleos De Venezuela S.A (PDVSA), over his inability to pay retainer as low as  N627,000.00 ($3,800.00).
Mr. Igbinedion plundered Edo State treasury for the eight years he was governor. He escaped jail after he reached a controversial plea bargain agreement with the Farida Waziri-led Economic and Financial Crimes Commission, EFCC, which dropped all but one of the 191 charges of corruption and money laundering against him.
Posted by

Omo Nwabunike
at 14:48
No comments:




Dolphins are just amazing animals see Banky W playing with one after the wedding of the year, were he was the best man, he shared this on his 
instagram page they must best BF LOL just joking 
Posted by

Omo Nwabunike
at 12:12
1 comment:




South Korean Prime Minister, Chung Hong-won, this morning Sunday April 27th announced his resignation 11 days after a ferry carrying school children on a field trip to the island of Jeju capsized and sank, killing over 300 people.
PM Hong-won made the announcement at an emergency news conference that held in the country's capital, Seoul, early this morning, days after his government was fiercely criticized about how it responded to the disaster. The PM took responsibility for the slow response of the rescue operation..
"I offer my apology for having been unable to prevent this accident from happening and unable to properly respond to it afterwards. I believed I, as the prime minister, certainly had to take responsibility and resign." the PM said.
The captain and all crew members of the ship rescued themselves leaving 300 school children, teachers and other passengers to their fate. They have all since been arrested and facing charges ranging from criminal negligence to abandoning passengers. The confirmed death toll as of today is 187, while the rest are still missing and presumed dead.
Just asking? I just had to ask the question, South Korea PM resigns over ferry disaster of school kids;Nigeria 200 school kids have been missing/abducted for days now,who has resigned?
Leave your comment and join in if you are sad about the the lack of action to find the missing 200 innocence school girls and their family going through hell to rescue their kids.
You know by leaving a comment who knows just maybe the world and our leaders can come together to get the girls back home to their loved ones.
I know President Jonathan Goodluck is doing his best, but more is needed. If you agree join in by leaving
a comment, just because they are not your relations should not stop you from helping or supporting the way forward.
I just love blogging bout about Nigeria traditional wears, this is so lovely, guys what do you think, beautiful right? Wink wink!
Posted by

Omo Nwabunike
at 10:36
No comments:


FyXy Onny
 ( Ify Nwabunike) you are looking so stunning. enjoy.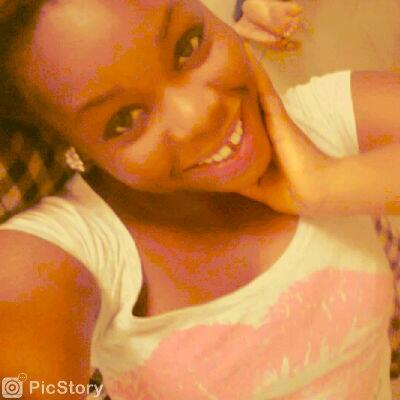 Awesome!!! Glad to have won and grateful for the winnings.this is a very interesting blog and I will be keeping a closer eye on it. Peace.
So you see we did we gave out two recharge card of N10,000 , N5, 000 each to our winners
Read what she wrote,
"Can't thank God enough for this @judeengees I was only celebrating your birthday and never expected this.Wow I can stare at my fingers all day.I pray that this journey of a life time will never end and may happiness never cease in our home.... Thank you for you messages n kind words. #luckiestgirl #blessed #bride #Godiswonderful #bling #diamond #asoebi #wedding #omg #lol #okbye"
First I must apologise , I'm still trying to get more photos of the ladies alone. so for the moment  we just have to do with  multiple photos as suppose to all singles , well so far my first choice is lady in red, she killed her dressing, she was on point
Posted by

Omo Nwabunike
at 08:31
2 comments:




Please give your honest opinion, I know Nigeria is one of the best dressed country in the world, think about it, if you compare a  Nigerian party in the UK and  one done in Nigeria you will see the difference , they  one done in Nigeria will always win,  Our very own Nigerian ladies will always kill the dressing, they are always power dressers.
Now back to the ladies in Tiwa Savage & Tee Billz' white wedding in Dubai, some of the ladies killed their dressing, and some I really can't understand what they wore. see photos below and give your say.


Posted by

Omo Nwabunike
at 06:50
No comments:


 It can only be Rihanna, dressing this way, right  guys, I wonder when she will stop, but like it or not she is still loved and highly  rated. She  stunned sport fans on Friday when she attended a basketball game in New York wearing a semi-sheer vest without a bra. Unsurprisingly, the decision turned heads – literally – as she sat front-row of the Brooklyn Nets Game, courting attention from both male and female onlookers.
According to Sulia, MTV's Teen Mom star, Catelynn Lowell and her fiance Tyler Baltierra made the heart breaking decision to give their daughter, Carly up for adoption when they were just 16 years old. They knew they couldn't provide a stable home life for her, and that she deserved better. Well, things are a lot different now, because these two have careers, and have stability, and have overcome all the obstacles that young teens face! So guess what?! THEY ARE READY FOR ANOTHER BABY! Details here!
More at TEEN MOM TRUTH ›
Saw this on Yapo gwedan's page on Facebook I just had to share it
Everyone should be a part of the struggle for a better Nigeria.
Voice out your concerns to Goodluck Jonathan & other Leaders at the forth coming World Economic Forum in Abuja!
 Pulse.ng is the official opinion partner of the WEF in Abuja #PulseSpeakOut
Your Pulse votes and comments will be shown during the sessions of the World Economic Forum to the likes of President Goodluck Jonathan, 

Alhaji Aliko Dangote and the chairman/CEO Heineken, Jean-Francois van Boxmeer.

 Continue...
Saw this video on this guy's(Bayo Oyekan) page on Facebook I just had to share it


Emmanuel Ikubese is the new Mr Nigeria, he beat 19 other  to win the 2014 Mr Nigeria pageant,  it was  held at at Eko
Hotel
, Lagos. Well done. 

Lovely, more photos coming soon

Saturday, 26 April 2014
Almost impossible to believe that the once size plus actress is now looking so young and unbelievably slim. good for her,   health is all that matters. 
See more photos below:

Posted by

Omo Nwabunike
at 16:21
1 comment:





Guys what do you think of her wedding dress, this is just beautiful. she looks like every girl's deam. Congrats to them
More below

The singer signed to Jude Okoye's North Side Inc record label told Vanguard she can go nud* if asked to
"It's a craft and it's all about your performance. It's just a performance if I have to go nude. Yes, definitely .It's all about the performance. It's about acting . It's my job to actually do whatever fits into whatever I'm doing. If a director comes and say :"You know what? You are going to go nud* and shoot a video like this", you know that's what makes you an artiste. That is what makes you an exceptional artiste. So it's fine. Yes! It's a performance shoot, but I don't see myself doing any nude video though. I am just saying if the situation demands that I do it, yes, I will. Rihanna goes nude too. That's why you are called a performing artiste."


This is so sad and heart breaking, I just pray the girls are all found.
"IT was like death when it happened. We cried. We shouted. We even cursed." This is a lamentation of one of the hapless parents who have had misery etched on their faces since their daughters were abducted by the dreaded Boko Haram insurgents and taken to God-knows-where. The fate of the girls, who were taken right from their school ground, Government Secondary School, Chibok, Borno State, still hangs in the balance.
The miserable parents now appear torn between a seeming lethargic government and their own helplessness in rescuing the situation. They cannot have a closure because their daughters are not dead. They cannot rest because their children remain stashed away in a thick forest. They have swallowed a pestle, neither can they stand nor sit any longer. Would they be justified to have a moment of comfort when their children might be languishing in a place far beyond their reach? Can they spare a moment without agonising over the lot of their little ones? This is a question any true parent should be able to answer. Continue after the cut.
GRAPHIC CONTENT! Mom beats daughter for Facebook pics
The church's founder, Pauline John Andrews, recently stated,
"We are very disappointed in the failure of the public to recognize the existence of a divine Deity walking among them. Deity's often walk the Earth in their flesh form. Beyoncé will transcend back to the spirit once her work here on Mother Earth has been completed."As our congregation continues to swell, we ask that you consider what is more real; an invisible spirit on high, or a walking, talking, breathing Goddess who shows you her true form daily? Beyoncé's spirit is entrancing. We know that she was sent to this place to spread love, peace, and joy … Open your mind to new possibilities and you will see, just as we did, that Bey is a true higher power. Surfbort!"We have published the Beyble and it will soon be available for free to the public. Donations have poured in and we will soon have enough to build a temple in honor of Mother Bey. We will invite her to speak to her flock, once the doors are open."
The cover of their Beyble below..Hmmn
Celebs have all be busy sharing photos,  

on instagram.Can't wait for the final official wedding photo to see how lovely 

Tiwa & Teebillz will look. Wink wink. wishing you were there, no worries you time is coming. As for me I will be sharing it so you all feel like a part of the wedding, . abi nah leave comment to belong. 
All will be in shape for the wedding soon. Guys can you see the chandelier light, it absolutely lovely now I know why everyone is going to Dubai to get married, I'm thinking that, this is just a part of the hall, can't wait to see the full size, and the end result of what the hall will look like.. keep cool guys more photos coming soon, wink wink.
Nice 1, What do you thing guys?. big boy or what?
Posted by

Omo Nwabunike
at 12:28
1 comment:



You just need to watch this enjoy.
See some of  the photos the bride and some of her guests shared on instagram after the cut...
L.A. Clippers owner
Donald Sterling
has been captured on tape going on a racist rant against Black people after his bi-racial girlfriend posted pictures of her and Black people on Instagram, reports
TMZ
.
Posted by

Omo Nwabunike
at 11:39
1 comment:


The capture of a number of terrorists believed to be the ringleaders of those operating around Alagarno remote villages of Damboa Council Area of Borno state, has sparked off a major fight in the outskirts of Maiduguri metropolis, Borno State last night.

Bulabulin is a remote village between Alagarmo and Sambisa Forest where the terrorists have been attempting to establish a stronghold in their campaign.


Officers of the Joint Military Task Force (JTF) patrolling in Maiduguri in a sweeping offensive against Boko Haram militants.
AFP PHOTO/

There was heightened tension yesterday at Abinse town, in Guma local government area of Benue state, when a middle aged man, Benjamin Fakande allegedly hacked his neighbour, one Jacob Unumbe,  to death after he caught the deceased in bed with his wife.
Saturday Vanguard gathered from an eyewitness that Benjamin had been suspecting and accusing his wife of infidelity but when he confronted her on the issue, she denied and threatened to quit the marriage.
"The man had been accusing his wife of infidelity, but when the rumour became rife for several weeks, the man decided to spy on the wife until he got proof that she was actually having an affair outside her matrimonial home with the deceased.
Posted by

Omo Nwabunike
at 09:32
3 comments:


Nigerian ladies are not only beautiful but elegant
Just check her out , see how amazing her bod is, she makes you want to hit the gym, Soon she will be called Mrs Balogun seen here having fun with friends in Dubai in her sexy black bikini.  See more photos after the cut...
Posted by

Omo Nwabunike
at 09:07
2 comments:




reports,
a passerby had noticed someone stretching out her hand from a very small hole in a 6ft deep gutter just in front of the Army Barracks and calling out for help. The passerby quickly ran into the Army barracks to get help.